Buyers of
secondhand phones
, which a lot of people - majority from the east - call "belgium phones" are
classified into two groups
; (1) the lucky and (2) the unlucky. Apart from 2nd hand devices being
unbelievably cheap
and few in good conditions which some lucky buyers pounce on, the unlucky fellows might get a bitter treat.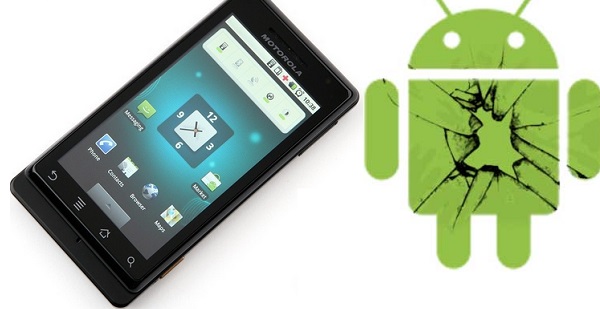 I've been an
unlucky belgium phone buyer
, not once, but twice. Some years back, I bought a second hand BlackBerry bold 5. After some days I discovered that memory cards don't work, the camera didn't work and touchscreen is misbehaving! literarily, that BB phone was condenmed & certified doomed. And after doing repairs, I discovered that
the money I spent on repairs was more than the amount I bought the phone.Why do you think people sell their old phones?
1. Urgent need of cash
2. Need to upgrade
3. They have too much phones.
4. The phone is faulty.
The fourth reason is more common. A friend of mine noticed her phone was abnormally freezing & hanging every now and then. Immediately, she put the phone up for sale - and at a cheap price too. Good for her, she sold it. Bad for the buyer who returned two weeks later lamenting the headache the frequent hanging of the phone gives him! "My dear, since i was using this phone, i haven't experienced any freezing" - she blatantly denied.
Why You Shouldn't Patronise Belgium Devices1. Theft:
A rainy night in delta state, thieves gained entrance into this guy's house - took his money & phones! Once they unlock the phones, what next?
Sell it
. You might be using a stolen phone and you don't know, you might be arrested and you won't know.
2. No Guarantee, No Warranty:
Secondhand phone buyers don't have any guarantee that what they want to buy is in good condition. Neither do they have warranty incase of damages!
Once you buy, you bye
!
3. You May Spend More on Repairs
: After discovering numbers of faults, or you decide to repackage the phone (buy earphone, change casing, screen guard etc) the money you'll spend on repairs & repackaging may be more than the amount you bought the phone. But when you buy new and unused phones, warranty will speak for you!
4. No Receipt:
Nowadays, highway search police asks for receipt of ordinary earphones, talkless of phones. Since secondhand sellers don't issue receipts, it might be a problem if you're called upon to provide evidence of ownership of the phone.
5. No Freebies/ Gifts:
Unlike some new phones which may come with free memory cards, powerbanks, selfie stick etc. Secondhand items has no provision for that. The highest they can offer is free earphone!
6. Waste of Money:
For the extremely unlucky secondhand phone buyers who buys phones which has been certified dead - infact buried, - you get this depression & pain inside of you, telling you everyday that "bros, you just waisted your money o"
Though a lot of people are lucky to buy very good & cheap secondhand phone, it is advisable to do
use these tips
incase you want to buy one:
Know the seller very well - infact, know his/her house
Tell the seller to give you 3 days or more to test the phone before completing payments.
Spy, ask questions from the seller's friends about the phone before even talking of buying it
Bring your memory card, earphone, simcard, charger etc along to test on the phone
Buying secondhand items from stores or online is riskier than buyer from individual. Hope you found this post helpful, kindly share your experience on secondhand phones by commenting below