This is to inform all
Umi Plus
, users that Android 7.0 Nougat has started rolling in on their device. UMi had promised an Android 7.0 update for Christmas Eve, but today three days ahead of the date, I am happy to say I now have my review unit of the UMi Plus successfully upgraded to Android 7.0.
Android 7.0 lands on UMi Plus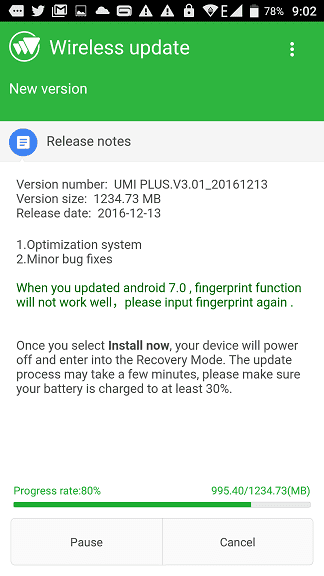 This morning, I got a notification to update my phone. I thought it was a normal update since, UMi have been pushing regular security updates and bug fixes in the past couple of months.
However, when I saw the size of the update (1234.73MB) and the green coloured fonts on the update page, it became clear that this was no ordinary update.
Because of the size of the update it will be best to do the download over Wi-Fi. Once the download is complete, you can now install Android 7.0.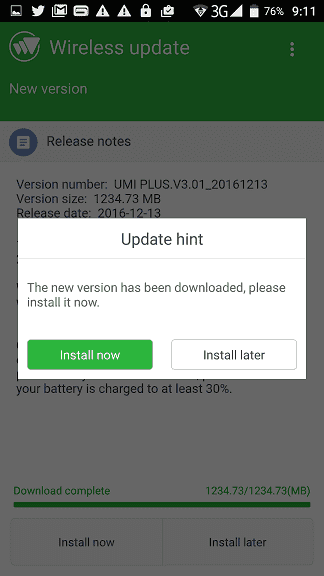 And in a couple of minutes Android 7.0 will be running on UMi Plus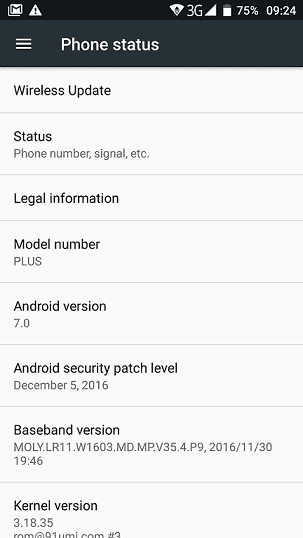 One more photo: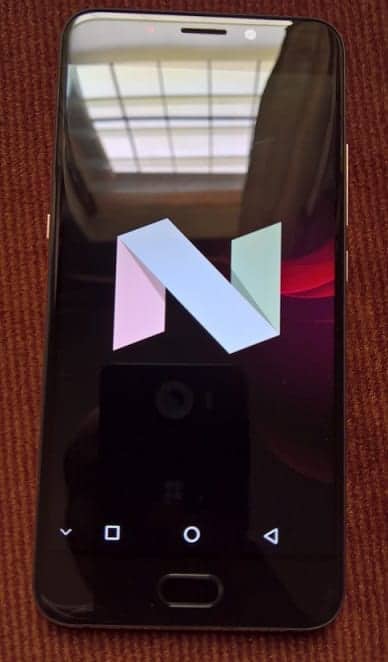 You are not likely to notice much changes after the update. One thing I noticed was that the search function in the homescreen now defaults to Google Search. It used to be Yahoo Search.
You will also notice that your fingerprint unlock is nolonger working. You will have to set the fingerprint again after the update.
UMi Max
and
UMi Super
are also expected to get Android 7.0 update by Christmas Eve. So, if you have any of these smartphones, you should be getting your update soon.
UMi's next flagship, the
UMi Z
is expected to launch on December 23.
UMi Plus is powered by a 64-bit, Mediatek Helio P10 chipset offering eight A53 cores with 4GB RAM. You also get a 4000mAh battery.